Austria
Copyright: Styve Reineck/Shutterstock.com
Austria
Monumental like the Schönbrunn Palace itself, Austria champions its artistic legacy and carries on establishing cutting-edge galleries, museums, and an increasing number of additions to the cultural scene – in the capital and beyond. It is a country of unspeakable natural beauty, the idyllic region of Salzkammergut containing Austria's arguably most scenic town, Hallstatt. Hiking and skiing are pursuits for the great outdoors, while the famously convivial café culture lives on in cities small and large.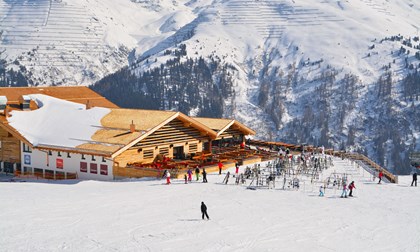 St Anton am Arlberg is a holiday region with a worldwide reputation: a winter sports area, a Ferris wheel cable car, the Arlberg WellCom wellness centre, the multi-functional sports centre arl.rock and numerous events which all contribute to an unforgettable experience. With guaranteed snow from the end of November to the end of April, access to 280 km (174 miles) of marked ski runs and 180 km (112 miles) of off-piste possibilities, as well as a Funpark, St Anton am Arlberg delivers the very best conditions for a deluxe winter vacation.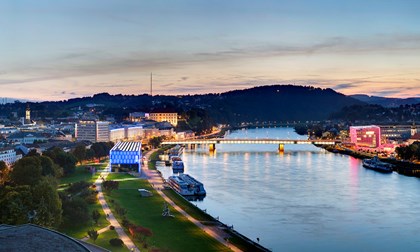 Linz an der Donau is a cultural metropolis, and an oasis of green. It is a place where nature, culture and business come together to form a harmonious whole. The 2009 European Capital of Culture sports the slogan 'Linz, verändert' ('Linz, changes'), and lives up to the slogan in full. A successful location for business, the city has emerged as an outstanding destination for culture, offering dynamism and high quality of life. The capital city of Upper Austria is a showcase for theatre and music, contemporary art, history and science.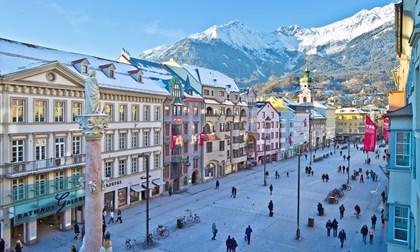 A well preserved, colonnaded medieaval old town with its world renowned Golden Roof. Right next to this there's a brightly coloured, sparkling imperial palace, the Hofburg - baroque and monumental. A stone's throw away is the Hofkirche, a court church containing larger-than-life bronze statues, the Schwarze Mander, standing guard around the (empty) tomb of Emperor Maximilian I., a truly breath-taking sight and unique in Europe. High above this superb architecture towers the Nordkette, a magnificent mountain range between 2300 and 2500 m.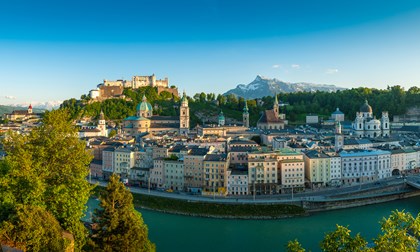 Salzburg offers art, culture, historical and modern sights, thrilling events, living tradition, pleasure, relaxation and great food – and nearly all within walking distance. These are all part of the multitude of options open to holidaymakers in Salzburg that guarantee an unforgettable city break at this world cultural heritage site. The city of Salzburg is a stage for over 4000 cultural events every year and is home to around 20 baroque period churches. Salzburg was added to the UNESCO World Cultural Heritage Site list in 1997.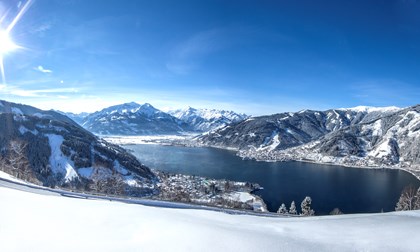 Glacier, mountains and the lake – The region of alpine sights Zell am See-Kaprun is right in the heart of Austria. There is no other destination that offers so many spectacular places for excursions and alpine sights located as close together. Mighty mountains, mellow pastures, the glistening expanse of Lake Zell, the eternal ice of the Kitzsteinhorn glacier and the untamed forces of nature. The region offers a wide choice of activities, entertaining family fun, tranquil scenery as well as culinary and cultural discoveries.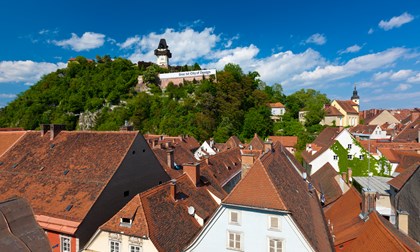 Graz – Austria's culinary and cultural capital. A practical tip from the start: If you want to explore Graz, wear comfortable shoes and loose clothing. Why? Even if Graz is actually small — the second-largest city in Austria with a quarter of a million resident by no means a "big city" — you should be prepared for the fact that time also flies in the many short lanes. Comfortable footwear goes easy on busy feet here. In the historic old town with its roads, streets, squares and courtyards there's lots to explore and even more to enjoy.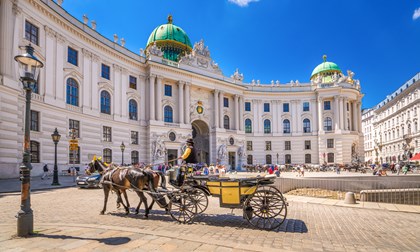 Art and culture are embedded in the soul of Vienna: imperial splendour, world-class museums, opera and classical music heritage. Modernist legacy and a cosmopolitan flair add delicious contrast to the old-world charm. Walk down the parks and grand palace-lined Ringstrasse, experience the centuries-old cafe tradition and admire the astonishing architecture of a buzzing modern capital filled with history.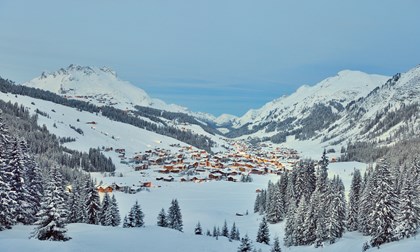 For over a century, guaranteed snow, hospitality, tradition and sophisticated tranquillity have been attracting winter sports enthusiasts from all over the world to Lech Zürs am Arlberg. It is one of the select group of twelve villages known as the "Best of the Alps". It is not only ambitious sportspeople who appreciate this heavenly winter landscape. The winter season 2016/2017 also has plenty to offer walkers, gourmets and culture lovers. Ski Arlberg provides an unparalleled skiing experience with a total of 87 cable cars and lifts, 305 kilometres of ski runs and 200 kilometres of high Alpine deep powder snow runs.