Greece
Copyright: Martin M303/Shutterstock.com
Greece
Europe's beloved summertime destination – Greece – is a treasure chest of assorted holiday hot spots, from ancient Athens for the history buffs and city breakers, to is scattering of fabulous islands: all-white, picture-perfect Santorini, swanky Mykonos, party-geared Zakynthos (with its world-famous Navagio shipwreck beach), sizable Crete and an alluring multitude of others, on both the Ionian and Aegeean sides.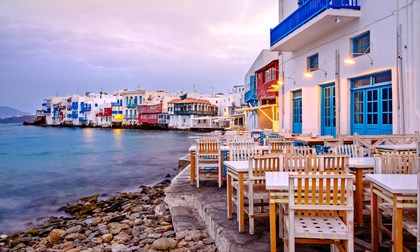 Mykonos is an eclectic place–pristine beaches, elegant boutiques, fine dining, and rowdy bars are all packed onto one tiny piece of land, a mere 15km long at its widest point. Partying is a round-the-clock affair here, against a scenic backdrop of whitewashed houses and Little Venice, Mykonos Town's most charming neighbourhood.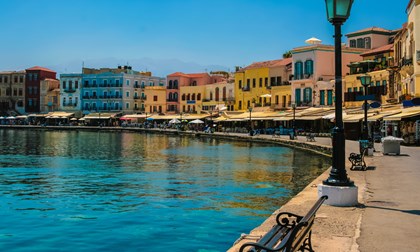 Chania (pronounced "Hanya") is considered the loveliest port town in Greece. Swallows soar in sheer blue skies above the semicircle of tall Venetian houses around its picture-perfect Old Harbour. The tables of scores of bars and restaurants line the quayside. Behind the harbour front, narrow, traffic-free shopping lanes thread through the atmospheric Old Town. On either side of the town, sandy beaches stretch along the coast.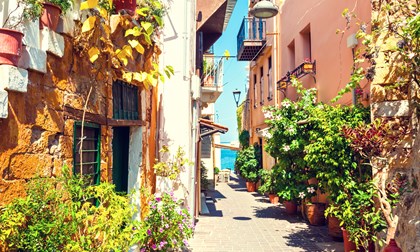 Crete, the largest of Greek islands, is a place where myth meets history, where the age-old Cretan culture teems in modern villas, where the sea meets the mountains, and unspoiled nature coexists with modern tourist infrastructure. Crete has a thousand faces: one for each and every sort of traveller: the nature-lover, the explorer, the cosmopolitan, the lover of history, and the classic vulture.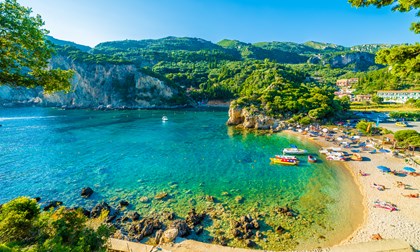 Corfu is considered by many to be the most beautiful of all the Greek islands. The island offers a beguiling landscape of wild flowers, cypress trees, olive trees and luxurious sandy beaches. The west coast of the island boasts some of the prettiest countryside and small coves with sandy beaches surrounded by cliffs and trees. The north is defined by a rocky coastline where the crystal clear water has chopped into pebbled bays and coves.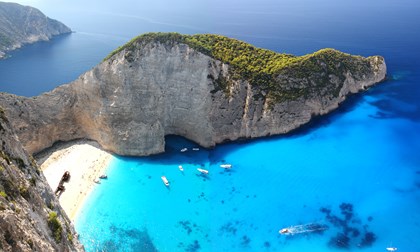 Called "the Flower of the East" by the Venetians, Zakynthos is still one of the lushest and most-loved Greek islands, with green hillsides covered with flowers in spring and early summer, cliffs dropping to dazzling turquoise waters, and some of the country´s best beaches.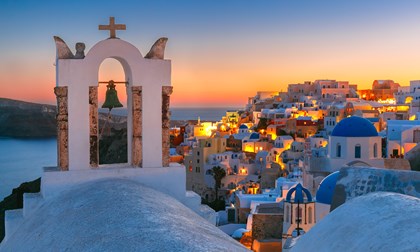 Rising out of the crystalline waters of the Aegean Sea, Santorini's other-worldly volcanic landscape of black and red-sand beaches and enormous caldera meet quintessentially Greek white-washed houses and blue-domed churches.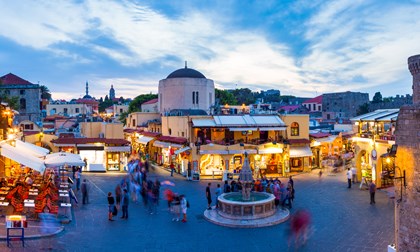 Rhodes, the pearl of the Mediterranean region, is a cosmopolitan island that combines unique natural beauty and archaeological wealth with stunning beaches and intensive nightlife. This is a place for everyone: simultaneously youthful and family friendly, romantic and modern.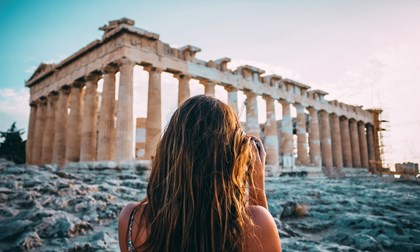 One of Europe's Ancient capitals, Athens has undergone significant change in recent years. A modern metropolis with an old town feel, this is where antiquity meets futurism, and ancient monuments fuse with a trendy, cosmopolitan scene. Plaka neighbourhood is the heart of its historical centre, with labyrinthine streets leading to all manner of ancient wonders.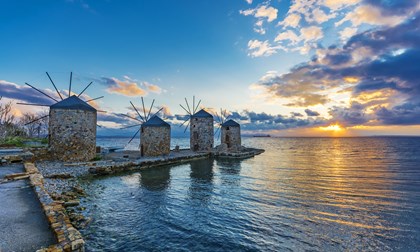 Chios is a Greek island that comes alive in the summer, attracting many visitors from Athens and the mainland. This gives the island a truly authentic Greek flavor, with lively nightlife and excellent Greek cuisine. There are many sightseeing opportunities and activities to keep visitors busy for a full two weeks. Unlike many other Greek islands, Chios is not overrun with tourists, making it a unique and authentic destination for a summer vacation.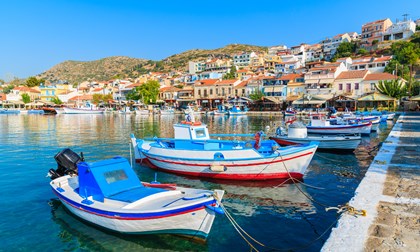 The mythical birthplace of the goddess Hera, Samos is the greenest of the Aegean islands, and surely deserves its divine reputation. Nature-lovers and sun-seekers alike are attracted to its pebbled beaches, green expanses and impressive rocky cliffs. The island is also famous for its vineyards, as well as being home to the ruins of the magnificent Temple of Hera , and a true marvel of ancient engineering, the 1,000-metre Tunnel of Eupalinos, which once brought clean drinking water to the people of Pythagoreio.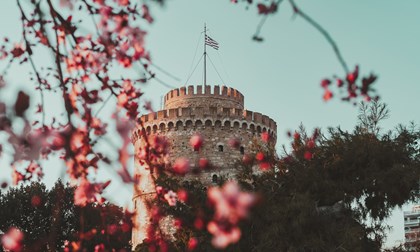 Byzantine churches, crumbling ruins, modern architecture, intense nightlife and the stunning sea — this is the essence of Thessaloniki. The second largest city in Greece, Thessaloniki combines more than 2,300 years of history with young student population. The city is a perfect destination for urban explorers and a gateway to the prefecture of Halkidiki in the southeast, with the characteristic shape of the three 'legs' — Kassandra, Sithonia and Athos — a favorite vacation destination for locals. Pristine beaches and charming villages aplenty.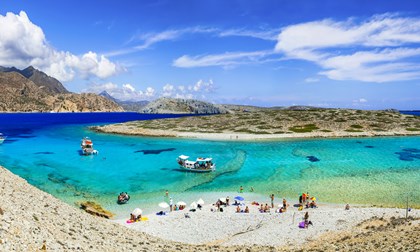 Few Greek islands boast an immaculacy comparable to that of Astypalaia — a butterfly-shaped cloistral haven rising from the stunning blue of the Aegean Sea. Captured at certain angles, Astypalaia bears a striking semblance to its not-so-distant yet far more glamorised cousin of Santorini. With its pristine beaches, whitewashed houses, and uncharted walking paths, the island is an explorer's heaven, and a find for those looking to escape the madding crowds of summer vacationers.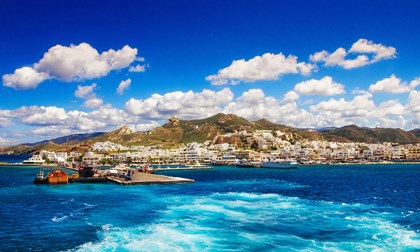 Naxos stands out, thanks to its unusually crisp white beaches and an exceptionally lush, fertile terrain. With none of Mykonos' pretence or Kos' ferocious partying, the island is a destination for those who enjoy a good hike and low-key evening entertainment. Naxos is also home to its fare share of ancient sites, off-lying mountain villages, and excellent family-run taverns.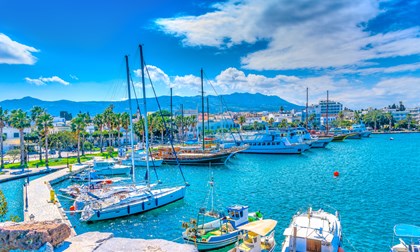 Kos is one of the most visited islands in the Dodecanese, and teems with activity every summer.